NJ Powder Coating
New Jersey Custom Powder Coating
See special package rates for Featured Coater listings in the Northeast States
—
o-––
More than 45 Years Experience NJ Powder Coating!!
PROFESSIONAL POWDER COATING & SPRAY FINISHING
Outstanding Service, Superior Results
Louis Russo-Owner/President
SDL Powder Coating
1591 Rt. 37 West
Toms River, NJ 08755
Phone: (732) 473-0800      Fax: (732) 473-0850
Email: info@sdlcoating.com
Web site:  www.sdlcoating.com 
SDL Powder Coating Serving the Tri-State Area:
New York, New Jersey, Connecticut and Beyond with Professional Powder Coating & Spray Finishing
Applied Powder & Coatings, Inc.
NJ Powder Coating at its best!
942 Valley Brook Rd.
Boothwyn, PA 19061
Phone: 610-361-1889
Fax: 610-361-0185
E-mail:  woodwise2@comcast.net
Website: www.appliedpowdercoatings.com
Large runs or just a few parts, we will work with you to apply the best powder coating for your application and get your coating cost down.
We have an extreme amount of oven curing capacity:
24′ long 7′ wide and 8′ high oven w/ curing equivalency of a 96′ oven!
NJ Powder Coaters
Sorted By City
PCM Company
Capable of applying a full line of powder coating systems using electrostatic spray and fluidized bed techniques.
1431 Ferry Ave.
Camden, NJ 08104
Toll Free: (800) 222-0317
Superior Powder Coating, Inc.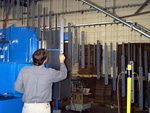 ISO 9001 certified  plant processes well over 120,000 parts per day. Our quality system will ensure that every one of your parts is processed to meet your standard of performance.
600 Progress Street
Elizabeth, NJ 07201
Phone: (908) 351-8707
Fax: (908) 351-0870
Foley Metal Finsihing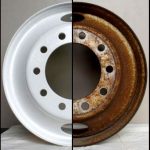 We are a leading, quality source for application
of protective and decorative metal coatings including media blasting and powder coating.
40 Pier Lane West
Fairfield, NJ 07456
Phone: (973) 575-8338
Fax: (973) 808-2687
Pioneer Metal Finishing, Inc.
Powder coating and metal finishing services in NJ
2034 Coles Mill Rd
Franklinville, NJ 08322
Toll free: 877-721-1100
Fax: (920) 884-1790
GSD Powder Coating & Sandblasting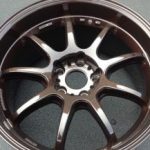 A leading applicator of powder coatings in the custom, racing and restoration markets. Our experience with automotive, motorcycle and marine equipment allows us to accurately mask, plug and handle your parts. All prep work including cleaning/degreasing, sandblasting, phosphate pre-treatment and out-gassing is done on site.
Firsttech Plaza
2 Industrial Drive, Suite G
Keyport, NJ 07735
Phone: (732)722-2955
Central Jersey Powder Coat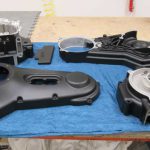 Powder coating the right way, first time, every time 
760A Lincoln Blvd
Middlesex, NJ 08846
Phone: (908) 462-2003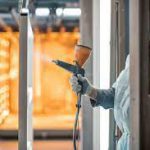 Coast 2 Coast Powder Coating
Custom Powder Coating Services in New Jersey. We offer pick-up and delivery services.
2 U.S. 9
Morganville, NJ 07751
Phone: (732) 970-0092
Environmentally Friendly Coatings Inc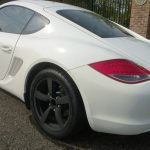 Powder Coating Service in Morristown, NJ
43 Washington Place
Morristown, NJ 07960
Phone: (862) 309-4418
Boyko Metal Finishing
NJ powder coating services
100 Poinier Street
Newark, NJ 07114
Phone: (973) 623-4254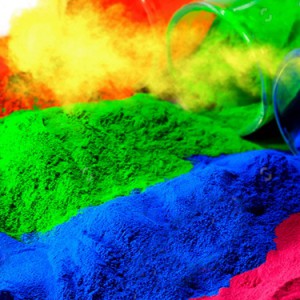 Rusty Lions Powder Coating | Powder Coating NJ Prices
Your one-stop shop for everything powder coating related.  High volume, rapid turn-around for commercial and industrial powder coating.
40 Edison Avenue, Unit D
Oakland, NJ 07436
Phone: (347) 613-8103 or (973) 459-8515
Intuitive Powder Coating


NJ powder coating shop  providing the best powder coating services in NJ. From custom projects to volume jobs we handle powder coating, ceramic coating. 
100 Hibernia Avenue
Rockaway NJ
Phone: (862) 432-7851
New Age Powder Coating & Sandblasting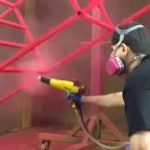 We offer in-house abrasive blast cleaning, custom powder coating, ceramic coating and metal fabrication in our facility with capabilities to blast and powder coat products up to 10 feet high and 23 feet long. 
11A Enterprise Court
Sewell, NJ 08080
Phone: (856) 887-0066
A&A Coatings – Thermal Spray Coatings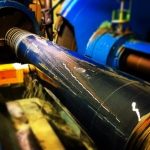 From our 3 patented coatings to hundreds of blends, our team has the custom solution for you.
2700 South Clinton Avenue
South Plainfield, NJ 07080
Toll free: 888-725-0150
Fax: (908) 561-4201
All American Powder Coating, LLC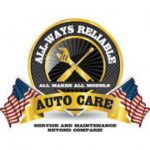 On-site sandblasting and powder coating facility, so your project is completed at the same location, resulting in quick turnaround times.
2002 Route 9
Toms River, NJ 08755
Phone: (732) 349-7001
Fax: (732) 349-7079
East Coast Custom Coatings
We are a complete powder coating company in New Jersey dedicated to your powder coating needs.
150 Cooper Rd. Building B-6
West Berlin, NJ 08091
Phone: (856) 767-1596
Johnsons Powder Coating
Powder coating service in West Berlin, New Jersey
780 New Jersey 73 South
West Berlin, NJ 08091
Phone: (609) 239-8666
New Jersey Custom Powder Coating