MN Powder Coating
MN Custom Powder Coaters

Valmont Applied Coating Technology
MN Powder Coating
2411 Pilot Knob Rd.
Mendota Heights, MN 55120
Toll free: 800-820-3227
Phone: (651) 454-7777
Fax: (651) 454-0043
Email:  actinfo@valmont.com
Web site: www.valmontcoatings.com
Protecting Metal for Life for more than 40 Years
Located in Minneapolis, MN, Valmont-Applied Coating Technology (ACT) specializes in Powder Coating, E-Coating, Liquid Painting, Mil Spec.and CARC Painting Services, Pre-Treatments and more.

Superior Industrial Coating, Inc.
Committed to Quality and Service
ting
superior
Superior Industrial Coating
Toll Free: 800-472-3774
Phone: (262) 634-5521
Fax: (262) 634-4203
Email: vince@siccorp.com
Website: www.siccorp.com
Superior Solutions To All Your Coating Needs
You don't need to pay extra for your high quality coatings.
SIC founded in 1957, with our many years of experience in the finishing industry we can serve you with a high quality workmanship: Powder coatings, E-Coating, Wet Coatings, Electrostatic Coatings, Vibe and Blasting, as well as the value added services that will give you an edge in the market.
SIC serves the Electronic, Automotive, Agriculture and Plastic industries in all types of Plastics and Metals; it includes Magnesium, Zinc, Aluminum and Steel.
MN powder coaters




Sorted By City
Ultra-Image Powder Coating, Inc.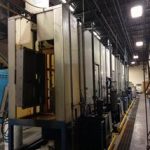 Offers custom and automated conveyor powder coating from our 30,000 sq ft facility located just north of the Twin Cities in Big Lake, MN. 
20060 177th Street
Big Lake, MN 55309
Phone: (763) 262-1500
Fax: (763) 262-1501
Extreme Powder Coating

We have the skill and equipment to prep and coat a wide variety of items for residential, commercial and industrial applications.
521 Industrial Drive NE
Blooming Prairie, MN 55917
Phone: (507) 583-7448
Fax: (507) 583-2807
Gull Lake Sandblasting & Powder Coating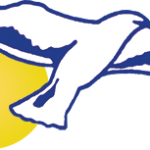 Gull Lakes Sandblasting is your premier provider for sandblasting and powdercoating services throughout the central Minnesota region.
818 Brook Street
Brainerd, MN 56401
Phone: (218) 825-0931
Fax: (218) 454-0931
Ekon Powder Coating
205 Centennial Dr.
Buffalo, MN 55313
Phone: (763) 682-3132
Fax: (763) 682-4942
IZZA Manufacturing & Coatings
Our powder coating includes one of the top pre-treatement lines around with an extensive washing system. Ourpowder coating  system is highly monitored and extensively tested to ensure a perfect powder coating finish. We've mastered the powder coating process and can offer an impressive 3-day turnaround.
205 Centennial Drive
Buffalo, MN 55313
Phone: (763) 682-3132
Fax: (651) 900-1555
C&L Powder Coating
300 East Street
Echo, MN 56237
Phone: (507) 828-1233
J.I.T Powder Coating Company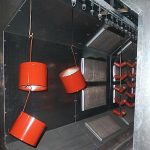 Your ONE stop shop for all your powder coating needs!
21020 Eaton Avenue
Farmington, MN 55024
Phone: (651) 463-4664
Fax: (651) 463-4627
59 Finishing
3110 South Pebble Lake Road
Fergus Falls, MN 56537
Phone: (218) 998-2645
Nor-Ell, Inc.
8251 Ashton Avenue
Fridley, MN 55104
Phone: (763) 784-8018
Fax: (763) 784-8043
R&R Custom Powder Coating
908 Lawson Road
Fort Ripley, MN 56449
Phone: (218) 828-6368
Granite Falls Coating & Mfg
1210 7th Street
Granite Falls, MN 56241
Phone: (320) 564-1800
Fax: (320) 564-3198
Team Powder Coating, Inc.
106 Dunn Avenue N.
Hinckley, MN 55037
Phone: (320) 384-7194
Fax: (320) 384-7169
Minneapolis Enameling Co.
397 Ervin Industrial Drive
Jordan, MN 55352
Phone: (952) 378-1130
Fax: (952) 378-1137
Powder Coating Solutions, Inc.


Located in a 11,000 sq. ft. finishing plant, we offer a wide range of coatings (such as veins, rivers, wrinkles, and lower gloss coatings) in a wide array of colors  from commercial to custom powder coating.
1115 North 7th Street
Lake City, MN 55041
Phone: (651) 345-7507
Twin City Powder Coating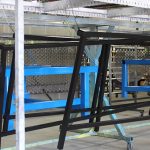 Our 35,000 Sq. Ft. shop hosts two large batch ovens and matching paint booths, each measuring 10' wide x 8' tall x 40' long. Our custom racking system allows us to not only run large parts, but also large quantities of smaller parts.
548 Apollo Drive, Ste. 40
Lino Lakes, MN 55014
Phone: (763) 785-7900
Fax: (763) 785-9010
Prizm Finishings
12978 Haven Road, Ste. C
Little Falls, MN 56345
Phone: (320) 632-3129
Fax: (320) 632-3039
Associated Finishing, Inc.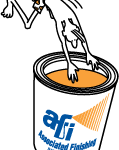 Full service coating company: one stop shop, from pre-treatment to assembly. We offer a full line of services including an array of finishing options.
320 Mallard Lane
Mankato, MN 56001
Toll free: 866-345-5861
Fax: (507) 345-5828
D&K Powder Coating
1415 1st Avenue, Suite 1
Mankato, MN 56001
Phone: (507) 388-4100
Fax: (507) 388-4110
Precision Powdercoating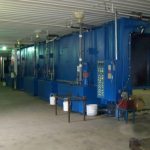 Family-owned and operated business that has been in the industry for over 20 years. We have a high-volume conveyor system in a 23,000 square foot facility.
26467 Fallbrook Avenue
Wyoming, MN 55092
Phone: (651) 462-2900
MN Custom Powder Coating