IA Powder Coating
Iowa Custom Powder Coating



Superior Industrial Coating, Inc.         .
Committed to Quality and Service
Superior Industrial Coating, Inc.
Toll Free: 800-472-3774
Phone: (262) 634-5521
Fax: (262) 634-4203
Email: vince@siccorp.com
Website: www.siccorp.com
Superior Solutions To All Your Coating Needs
You don't need to pay extra for your high quality coatings.
SIC founded in 1957, with our many years of experience in the finishing industry we can serve you with a high quality workmanship: Powder coatings, E-Coating, Wet Coatings, Electrostatic Coatings, Vibe and Blasting, as well as the value added services that will give you an edge in the market.
SIC serves the Electronic, Automotive, Agriculture and Plastic industries in all types of Plastics and Metals; It includes Magnesium, Zinc, Aluminum and Steel.
Iowa Powder Coating
Iowa custom powder coaters
Sorted By City
Allan Industrial Coatings
22191 Hwy. 3
Allison, IA 50602
Phone: 9319) 267-2292
Cox Design and Metal Fabrication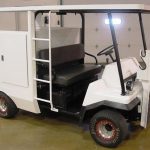 7′-6″ x 6′ x 20′ envelope size, over 200 colors in stock, custom colors available by special order. Finishes available: smooth-textured-veined
701 1st Ave North
Altoona, IA 50009
Phone: (515) 967-6969
American-Iowa Mfg.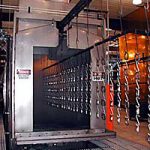 Metal Fabrication, Welding, Powder Coating and Assembly
117 Nixon St.
Cascade, IA 52033
Phone: 563-852-7397
Fax: 563-852-7539
MetoKote Corporation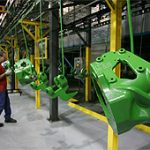 Professional coating worldwide. "We Protect What's Important to You".
312 Savanah Park Rd.
Cedar Falls, IA 50613
Phone: (319) 277-8022
Fax: (319) 277-8024
Iowa Powdercraft
Located in north central Iowa along the I-35 corridor, we are well positioned to serve the Iowa, Minnesota, Nebraska, South Dakota, Wisconsin and Illinois powder coating and abrasive blasting markets.
306 14th Avenue S
Clear Lake. IA 50428
Phone: (641) 357-4445
Fax: (641) 357-4446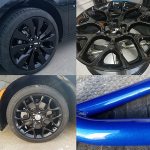 RIM RIGHT
Wheels starting at just $100!
105 Main Street
Collins, IA 50055
Phone/Fax: (515) 231-4236
Dark Side Coatings
Davenport, IA powder coating
3821 Boles Avenue
Davenport, IA 52802
Phone: (309) 269-4146
KVF Quad Corporation
Tailored  powder coating application facilities to adapt to a wide range of size, shape, quantity and special components. KVF Quad has the ability to coat parts weighing up to 400 lbs and sizes ranging from the size of a pen tip to 18 ft x 5 ft x 6 ft.
2396 West Lake Blvd
Davenport, IA 52804
Phone: (563) 381-4013
Fax: (563) 381-1314
Performance Powder Coating, Inc
A custom powder coating shop that provides fast dependable service with uncompromising quality control standards.
2530 NE Broadway Ave.
Des Moines, IA 50317
Toll free:  (800) 806-6110
Phone: (515) 261-4691
Fax: (515) 261-4692
LDM Ag Services, LLC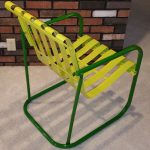 SHOT BLASTING – POWDER COATING – WELDING – FABRICATION – 2D/3D DESIGN
503 14th Street South
Grand Junction, IA 50107
Phone: (515) 370-1068
Spectrum Powder Coating, Inc.
Iowa custom powder coating
401 South 3rd Ave.
Marshalltown, IA 50158
Phone: (641) 752-8818

A privately held, woman-owned ISO 9001 contract metal fabricator located in New Sharon, Iowa, providing services from laser cutting, CNC machining, welding, shot blasting, powder coating and much more.
1030 Hwy 146
New Sharon, IA 50207-8018
Phone: (515) 637-4455
Fax: (515) 637-4460
Mertz Engineering


Our main products are customer service and customer satisfaction. 
1811 West 2nd .
Webster City, IA 50595
Phone: (515) 832-2832
Fax: (515) 832-1274
Iowa Custom Powder Coating