CT Powder Coating
Connecticut Powder Coating
See special package rates for Featured Coater listings in the Northeast States
CT custom powder coaters
Sorted By City
American Powder Coating, LLC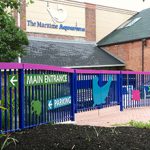 Industrial and commercial powder coating East Hampton, CT
12 Summit Street
East Hampton, CT 06424
Phone: (860) 267-8870
Central Connecticut Coatings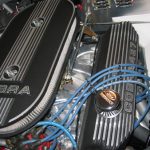 We provide a wide range of high performance coatings for protection against corrosion, oxidation, erosion, fatigue, and abrasion, including powder coating.
52 Village Street
East Hartford, CT 06108
Phone: (860) 528-8281
Joe's Garage
Sandblasting service in Enfield, Connecticut
238 Shaker Road
Enfield, CT 06083
Phone: (860) 749-6301
Giering Metal Finishing

Can accommodate one to millions of parts for powder coating. We have completely automated (conveyorized & chain-on-edge) powder coating lines for high volume jobs, semi-automated lines for medium volume jobs, & manual batch spray systems for short run jobs.
2655 State Street
Hamden, CT 06517
Phone: (203) 248-5583
Plastonics, Inc.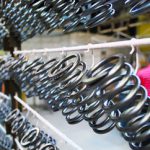 Established in 1959. We have developed specialized equipment for many unique powder coating applications. Automated equipment is used when possible to provide cost-effective operations, while our batch oven provides flexibility for one-off jobs and larger items. 
230 Locust Street
Hartford, CT 06114
Phone: (860) 728-3355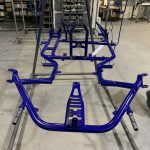 American Dry Stripping & Xtreme Coatings
Complete Surface Preparation, Media Blasting & Powder Coating Services.
Veteran owned.
80 Wampus Lane
Milford, CT 06460
Phone: (203( 876-9876
Paint & Powder Works, LLC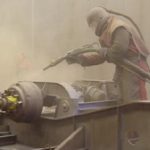 With over 35 years of expertise in the powder coating industry. Owned and operated as a family business. We also do abrasive blasting, ceramic coating and industrial finishing.
35 M&S Court
New Britain, CT 06051
Phone: (860) 225-2019
Advanced Graphics, Inc.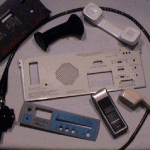 We have provided the highest quality custom coating and screen printing services to a wide variety of industries throughout the nation.
55 Old South Avenue
Stratford, CT 06615
Phone: (203) 378-0471
Fax: (203) 386-0561
Imperial Metal Finishing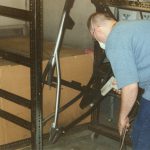 We provide powder coating services for government work, commercial & industrial parts; custom powder coating and spray painting for motorcycles, marine coatings, automotive power coating and conformed coatings.
920 Honeyspot Road
Stratford, CT 06615
Phone: (203) 377-1229
Pauway Corporation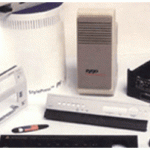 Since 1979, we have earned a reputation as a quality provider of industrial painting, powder coating and screen printing services to diverse industries including Aerospace & Defense, Firearms, Electronic, Medical Device, and OEM throughout New England and nation wide. AS9100 & ISO 9001 Certified
63 North Cherry St.
Wallingord, CT 06492
Phone: (203) 265-3939
NCEEC, Inc.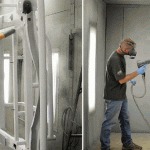 Precision Metal fabrication and Finishing
367 Bayshore Road
Deer Park, NY 11729
Phone: (631) 586-5555
Connecticut Powder Coating