Ventura Powder Coating

Sundial Powder Coatings
8421 Telfair Avenue
Sun Valley, CA 91352
Phone: 818-767-4477
Email: quickquote@sundialpowdercoating.com
Web Site:  sundialpowdercoating.com   
                                                                                                                                       
 Powder Coating Solutions from Sundial
Versatile & Adaptive
Best-in-Class Methods
Consistency & Uniformity
Density-based Processing
The ONLY  7-stage, pre-treatment wash system in Southern California
Ventura powder coaters
Sorted by city
Permacolor Powder Coatings, Inc.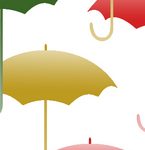 In business since 1989.  We are proud to have the largest oven in the Santa Barbara, Ventura County area. We can accommodate items 15′ H and 30′ L. We  provide you with the best products to fit all of your high temperature, high pressure and high exposure needs.
1020 Cindy Lane – Suite 8
Carpinteria, CA 93013
Phone: (805) 684-3662
Fax: (805) 684-1341
Andrews Powder Coating, Inc.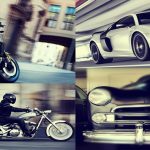 A full service metal fabrication and powder coating coating facility founded in 1980.  We are in the San Fernando Valley, and serve the greater Los Angeles and Ventura County markets.
9801 Independence Avenue
Chatsworth, CA 91311
Phone: (818) 700-1030
Fax: (818) 700-0904
Applied Powdercoat, Inc.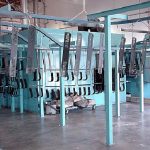 Our state of the art 30,000 sf modern facility houses 2 automated lines and 3 batch systems.
3101 Camino del Sol
Oxnard, CA 93030
Phone: (805) 981-1991
Fax: (805) 981-1331
Royal Coatings
ISO 9001:2008 and AS9100C Certified specializing in application of: Powder Coating, liquid paint finishes, Shielding – RMI/EMI, silk screening on metals, plastics, and other materials.
3960 Royal Avenue
Simi Valley, CA 93063
Phone: (805) 520-8075
Fax: (805) 520-8079
Pyramid Powder Coatings, Inc.
11676 Tuxford St.
Sun Valley, CA 91352
Phone: (818) 768-5898
Fax: (818) 768-7475
B&R Coatings
464 N Ventura Avenue
Ventura, CA 93001
Phone: (805) 765-1001
Bell Powder Coating, Inc.
2897 Palma Drive
Ventura, CA 93003-7653
Phone: (805) 658-2233
Fax: (805) 639-0577
Matson Company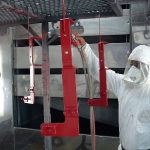 For over 25 years, we have provided the highest quality of finishing for a wide variety of industries. We provide custom powder coating  to customers in the Santa Barbara, Ventura and Los Angeles counties.
213 N. Olive Street
Ventura, CA 93001
Phone: (805) 643-7166
Fax: (805) 643-7067
Ventura Custom Powder Coaters