SC Powder Coating
South Carolina Custom Powder Coating

Your Finishing Advantage
PowderCoat America is ready to serve all of your powder coating needs!
From North Georgia throughout the Carolinas, PowderCoat America's multi-line facility can provide you with the high-quality results, fast turnaround time, and competitive pricing that you've been looking for!
105 Silo Lane
Lavonia, Georgia 30553
Tel 706-356-8924
SC powder coaters
Sorted by city
HBD Powder Coating
Custom powder coating SC
304 Autumn Case Lane
Beech Island , SC 29842
Phone: (803) 270-0759
Calder Powder Coating


Providing the highest quality powder coating finishes to our customers nation wide.
3301 Corporation Way
Darlington, SC 29532
Phone: (843) 393-5022
Apex Powder Coating
Applies all types of powder coatings including TGIC polyesters, urethanes, epoxies, textures and hybrids.
130 Woodruff Industrial Lane
Greenville, SC 29607
Phone: (864) 288-2739
Fax: (864) 751-5957
Arrowhawk, Inc.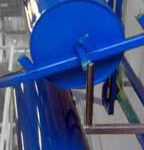 Expert, high quality powder coating founded in 1996, we are a full-service powder coating and metal fabrication facility.
325 Byars Road
Laurens, SC 29360
Phone: (864) 682-4923
Palmetto Powder Coating & Fab
A full service Fabrication and Paint & Powder Coating service in South Carolina.
178 Baskin Hills Road
Lexington, SC 29072
Phone: (803) 936-2878
Marchant Powder Coating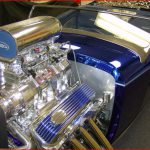 Locally owned and operated custom powder coating owned by James Marchant for over 25 years.
5351 Rivers Avenue
N. Charleston, SC 29406
Phone: (843) 747-9628
C&M PowderCoat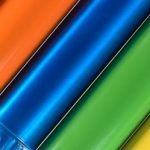 C&M Powdercoat knows what you need in a powder coating company and demands superior quality and exceptional customer service.
25 A Grant Park Place
Piedmont, SC 29673
Phone: (864) 385-0768
Carolinas Custom Clad, Inc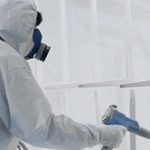 Powder coating and fabrication experts in South Carolina.
422 Pendleton Street
Rock Hill, SC 29730
Phone: (803)985-3133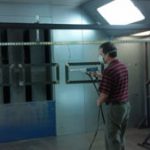 Carolina FabCoat, LLC
Offering bead blasting, sand blasting, metal stripping and welding repair of items in preparation for powder coating or fabrication of your design in aluminum or steel with fast turn-around.
262 Carolina Drive Ext.
Roebuck, SC 29376
Phone: (864) 573-1080
Quality Powder Coating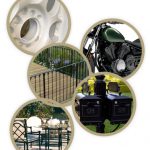 With a 7500 sq. ft. Spartanburg SC facility to serve you.
16 Dudley Rd # B
Roebuck, SC 29376-2508
Phone: (864) 574-0444
Pro-Coat Finishing, LLC
A full service finishing shop known for quality, reliability, and. delivery located in Summerville, SC.
260 Thorpe Road
Summerville, SC 29483
Phone: (843) 285-7888
Suraco Powder Coating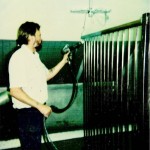 In our 19 year history, our goals have been simple. Satisfy the customer, produce the highest quality product and employ a staff that is equally dedicated to achieving the first two goals. 
103 Ardis Street
Summerville, SC 29453
Phone: (843) 873-0101
Fax: (843) 832-9394
Metokote Corporation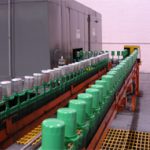 With our unparalleled expertise and resources, we provide cost-effective and environmentally sound coating solutions to a wide variety of industries,
2945 South Gate Drive
Sumter, SC 29154
Phone: (803) 481-2810
Fax: (803) 481-2818
SC Custom Powder Coating