OH Powder Coating
Ohio Custom Powder Coating
1122 Jacoby Road
Copley, OH 43215
Phone: (330) 670-9900
Email: info@thomarios.com
Website: www.thomarios.com

and ISO 9001-2015 Certified   

Founded in 1948, Thomarios offers comprehensive services in construction, design, building restoration, commercial and industrial painting and powder coating

Located in Copley, OH


Superior Industrial Coating, Inc. 

Committed to Quality and Service

Toll Free: 800-472-3774
Phone: (262) 634-5521
Email: sales@siccorp.com
Website: www.siccorp.com

SIC is Your One Stop Company.
Superior Solutions for the Manufacturing Industry.

SIC has over 70 years of experience in the Metal, Plastic finishing industries serving the Automotive, Agriculture, Medical And Electronic Industries. With our multiple lines and two facilities we can serve you with high quality, detailed workmanship.

E-coating
Powder coating
Deburring, Vibe
Wet Electrostatic Coating
Assembly and Packaging
Automated Equipment Blasting
Point of purchase from castings to components

Our experienced team stands ready to serve you.

Erie Powder Coating Technology

Powder Coaters emphasizing high quality work…always!

227 Hathaway Street East
Girard, PA 16417
Phone: (814) 774-8238
Fax: (814) 774-9372
Email:  Chuck@EriePowderCoaters.com
Web site: www.powdercoater.net

Serving the tri-state area and beyond since 1969 with emphasis on high quality custom coating work.
A color ready inventory reduces custom powder coating turnaround time.
OH powder coaters


Sorted by city
Tri-State Fabricators, Inc.

We have a full service powder coating department that can apply powder coat to large and small parts.  We have the ability to do extremely large jobs and batch painting. We can match virtually any color with powder coating.
1146 Ferris RD.
Amelia, OH 45102
Toll free: (888) 523-1488
Production Paint Finishers, Inc.
Specializes in high volume commercial work and Military (CARC) and have been servicing manufacturers for over 45 years. Oven size 10′ x 10′ 28′ long!
140 Center St.
Bradford, OH 45308
Phone: 937-448-2627
Pelletier Brothers Industrial Powder Coat
Industrial powder coating company founded in 1997  with professional experience in automotive, public work, and consumer appliance industries. We are capable of multiple powder coating compositions including Cerakote, our facilities include an automated line, six stage pre-wash, dry-oven, coating booth, and cure-oven.
3859 Sulphur Lick Road
Chillicothe, OH 45601
Phone: (740) 774-4704
Ceemco, Inc.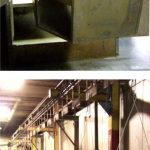 Many CEEMCO metal fabrication and contract manufacturing programs also include quality powder coating. We are well known through- out the region for our ability to powder coat virtually all the ferrous and nonferrous metal components we manufacture, including complex weldments and unusual shapes.
5313 Robert Ave
Cincinnati, OH 45248
Toll Free 888-793-6520
Phone: (513) 563-8822
The Metalworking Group
A contract manufacturing company that specializes in custom sheet metal fabrication, CNC machining, metal stamping, robotic welding and powder coating.
9070 Pippin Road
Cincinnati, OH 45251-3174
Phone: (513) 521-4114
Areway, Inc.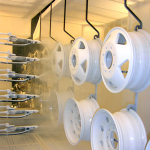 Whatever your metal-finishing requirements are, bring them to us and we'll work with you to meet or exceed your expectations. We have the talent, experience and dedication to fulfill your demands for top quality products and value-added service—all at a fair price.
8525 Clinton Rd
Cleveland, OH 44144-1014
Phone: (216) 651-9022
Imperial Metal Solutions
Ohio custom powder coater, IMS solves coating problems by collaborating and communicating with our customers, employees, and vendors.
2284 Scranton Road
Cleveland, OH 44113
Phone: (216) 781-4094
Karyall-Telday Co.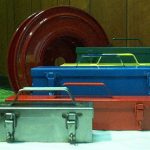 Powder Coating and Metal Box Fabrication – Unlimited box configurations and a rainbow of colors and Textures to choose from.
8221 Clinton Road
Cleveland, OH 44144
Phone: (216) 281-4063
Springco Metal Coating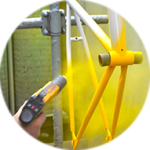 If it's metal, we've got it covered!
12500 Elmwood Ave.
Cleveland, OH 44111-9998
Phone: (216) 941-0020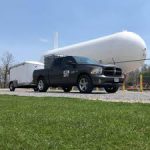 Markleys Precision Company, LLC
Mobile Dustless Blasting Services in Cleveland, Ohio
1760 Clinton Road
Collins, OH 44826
Phone: (330) 366-6922
A-Plus Powder Coaters, Inc.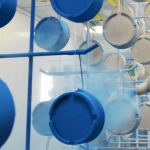 Quality, Service & Capacity is what differentiates us from other powder coaters, not just from Ohio powder coaters.
1384 Kauffman Avenue
Columbiana, OH 44408
Phone: (330) 482-1951
Burton Metal Finishing Inc. & Powder Coating
Offering a full suite of custom powder coating for all jobs big and small. Our facility boasts a state-of-the-art 8'x8'x28' paint booth and oven allowing us to process everything from automotive parts to outdoor furniture to large industrial equipment.
1711 Woodland Avenue
Columbus, OH 43219
Phone: (614) 252-9523
C.O.W. Industries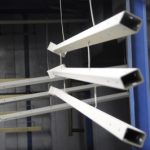 Whether your components require a powder finish or plating, we provide the resources to complete this critical operation with perfect results. Three powder booths, a five-state washer, batch and continuous ovens, and over 2000 feet of conveyor allow us the flexibility and capacity to offer you the shortest lead time possible.
1875 Progress Avenue
Columbus, OH 43207
Phone: (614) 443-6537
Performance Powdercoating

The place to go for all your OH powder coating, Cerakote and piston coating needs.
2153 S. James Road
Columbus, OH 43232
Phone: (614) 207-4705
RPM Powder Coating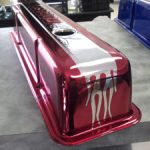 We use a formula of experience, the best equipment and meticulous attention to detail to offer you unsurpassed quality in each part that comes out of our industry-leading 12 foot oven.
4704 Trabue Road
Columbus, OH 43228
Phone: (614) 771-7765
Streetwerkz llc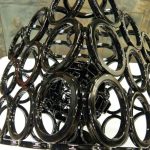 OH powder coating, hydrographic dipping, ceramic coating and sandblasting for a variety of applications, including but not limited to: automotive, motorcycle, decorative, and industrial.
469 Bonham Avenue
Columbus Ohio, 43211
Phone: (614) 291-0951
Contact: Joshua & Michelle Robinson
Colonial Surface Solutions, Inc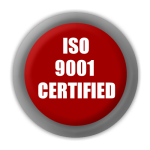 "Making Your Future Look Brighter" since 1975,we have been setting the standard in abrasive cleaning and powder coating services in the tri-state area. 
4599 Campbell Rdoad
Columbus Grove , OH 45830
Phone: (419) 659-5639
Proline Finishing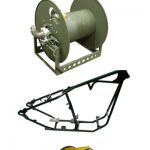 Powder Coating Automatic 750 ft Clean and Powder Line window 32in x 42in. Powder Coating Batch Booth 8ft x 12ft x 26ft.
1 Armor Place
Dayton, OH 45408
Phone: (937)  223-7611
Advantage Powder Coating, Inc.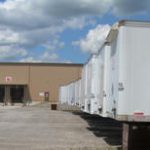 A state of the art facility which takes advantage of the environmentally sound process of powder coating.  Ourequipment is designed from the ground up to process larger parts with a heavier weight. Our powder coating equipment has the capabilility of processing 3,000 tons per day, or roughly 700 large castings per hour. 
2090 E 2nd Street
Defiance, OH 43512
Phone: (419) 782-2363
Industrial Special Coatings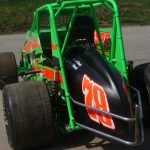 Has the ability to powder coat full frames of cars, or any other vehicle.
501 London Road, Bldg. 12
Delaware, OH 43015
Phone: (740) 549-1658
Blue Diamond Powder Coating
Findlay, OH, powder coating.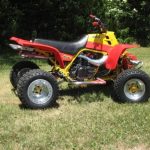 1906 Sherry Street
Findlay, OH 45840
Phone: (419) 957-2017
Banks Manufacturing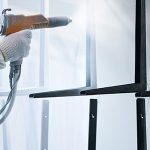 Specializing in large, heavy pieces, new & used, for 50 years. We also do ceramic coating. Serving Grafton, Lorain County,Northeast Ohio, Southern Michigan and Western Pensylvania.
40259 Banks Road
Grafton, OH 44044
Phone: (440) 458-8661
Metokote Corporation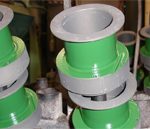 Electrocoat, liquid coat, powder coating…We protect what's important to you!
1340 Neubrecht Road
Lima, OH 45801
Toll free: (877) 786-9670
SK Finishing, Inc.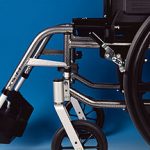 The leader in quality custom powder coatings in Cleveland, Ohio serving Ohio, Pennsylvania, Indiana and Michigan.
2201 West Park Drive
Lorain, OH 44053
Toll free: 800-338-0670
Phone: (440) 960-0110
Ohio Custom Coatings, LLC
We carry a wide selection of powder coatings, powder coating supplies, silicone plugs, high temp green masking tape, and high temp coatings. We are also a full service powder coating facility with abrasive blasting capabilities. Contact us for ALL your powder coating needs!  Find us on Ebay.
7771 Spickard Road
Lynchburg, OH 45142
Phone: (937) 364-1300
American Precision Coatings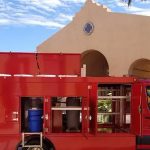 Veteran owned and operated Powder Coating business out of Millbury, Oh. We offer a wide variety of coating solutions, Industrial, Commercial, Automotive, Marine, Motorcycle and Household.
29724 Pemberville Road
Millbury, OH 43447
Phone: (567) 201-5097
LX Custom Powder Coating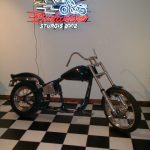 Dedicated to bringing an attractive, highly durable powder coating finish to you.
2818 Old Somerset Road
New Lexington, OH 43764
Phone: (740) 342-9561
Buckeye Powder Coating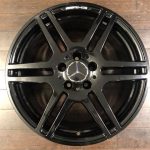 Ohio custom powder coating.
323 Bowers Ave NW
New Philadelphia, OH 44663
Phone: (937) 524-6797
Pinnacle Powder Coating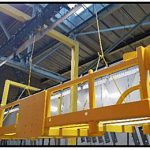 Excelling at durable and cost efficient custom powder coating.
61 St. Mary's Street
Norwalk, OH 44857
Phone: (419) 660-9883
Aesthetic Finishers, Inc.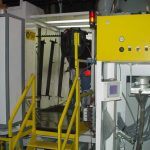 Your OH powder coating and ceramic coating specialists.
1502 S Main Street
Pique, OH 45356
Phone: (937) 778-8777
Performance Powder Coating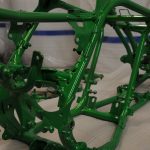 Family owned and operated OH powder coating facility dedicated to serving both high and low volume clients.
105 Francis Street
Russia, OH 45363
Phone: (937) 526-4030
American Quality Stripping

Since 1987!  We also offer media blasting, de-rusting, and de-greasing.
1750 5th Street
Sandusky, Ohio 44870
Phone – (419) 625-6288
Fax – (419) 625-8664
Extreme Marine Products
Fabrication, Welding and Powder Coating
2057 E Aurora Road, Units L&M
Twinsburg, OH 44087
Toll Free: 877-343-8247
Phone: (330) 963-7800
Universal Coatings
Full service powder coating.
8511 Tower Dr.
Twinsburg, OH 44087
Phone: (330) 963 6776
A&I Metal Finishing-Architectural & Industrial Metal Finishing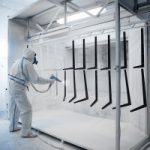 We operate two conveyor types, and one batch type processing production line to accommodate a range of sizes and volumes.
1091 Sunnyside Road
Vermilion, OH 44089
Phone: (440) 963-0410
Court House Custom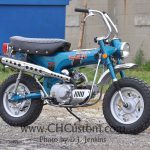 Powder Coating for Automotive, Motorcycle, Industrial and Hobbies or Projects.
225 South Hinde Street
Washington C.H., OH 43160
Phone: (740) 335-2466
American Performance Coatings

Whether you need one part coated  OR 100,000 WE ARE THE SHOP FOR YOU!
645 Cincinnati Columbus Road, Unit D
West Chester, OH 45069
Phone: (513) 692-3757
Pro Chassie Cycle
Motorcycle powder coating and repairs.
3616 Market Street
Youngstown, OH 44507
Phone: (330) 781-0110
Spectrum Metal Finishing, Inc.

Our powder line features fully automatic, electrostatic powder equipment enclosed in an environmentally friendly "clean-room."
535 Bev Road
Youngstown, OH 44512-6490
Toll free: 866-880-0676
Phone: (330) 758-8358
Ohio Powder Coating