NC Powder Coating
North Carolina Custom Powder Coating



Superior Industrial Coating, Inc.

Committed to Quality and Service
Toll Free: 800-472-3774
Phone: (262) 634-5521
Email: sales@siccorp.com
Website: www.siccorp.com
SIC is Your One Stop Company.
Superior Solutions for the Manufacturing Industry.
SIC has over 70 years of experience in the Metal, Plastic finishing industries serving the Automotive, Agriculture, Medical And Electronic Industries. With our multiple lines and two facilities we can serve you with high quality, detailed workmanship.
E-coating
Powder coating
Deburring, Vibe
Wet Electrostatic Coating
Assembly and Packaging
Automated Equipment Blasting
Point of purchase from castings to components
Our experienced team stands ready to serve you.
NC Powder Coaters


Sorted by city

Matlab, Inc.
Your Finishing Partner. For more than three decades, Matlab has set the standard for quality custom paint and powder coated finishes. 
1112 NC Highway 49 South
Asheboro, NC 27203
Phone: (336) 629-4161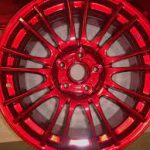 PowderTek
Specializing in high quality powder coated finishes for individual and commercial applications in Western North Carolina
191 Lyman Street
Asheville, NC 28801
Phone: (828) 225-3250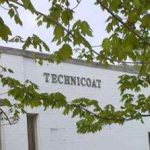 Technicoat Corporation
NC powder coating specialists. Offering additional value added services such as media blasting, light assembly, special masking, custom packaging, direct shipment to our customers.
1669 Cooper St.
Durham, NC 27703
Phone: (919) 596-1422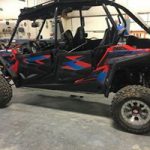 Finish Line Powder Coating
Custom powder coating and sand blasting in Fairview, NC
1586 Charlotte Hwy
Fairview, NC 28730
Phone: (828) 776-7354
Superior Powder Coating LLC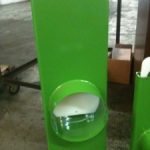 No job too big or small! We take pride in the quality of our work and the service we provide our customers. Quality workmanship done right for our customers is the most important part of who we are.
P.O. Box 783
Gastonia, NC 28120
Phone: (704) 869-0004
Unique Coatings, Inc.

We provide high quality powder coatings, due to our experience and high quality equipment. We use Cardinal Industrial Finishes, Nordson spraying equipment, custom built ovens, and conveyor systems.
309 New Street
High Point, NC 27260
Phone: (336) 841-1811
TNC Powder Coating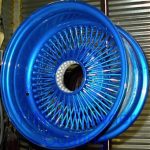 We are a custom powder coating shop located in Jacksonville, NC. We pride ourselves on superior customer satisfaction. We will not cut corners just to get the part out the door fast. We stand behind everything we coat.
1191 Onslow Pines Road
Jacksonville, NC 28540
Phone: (910) 381-0749
DJ Powder Coating LLC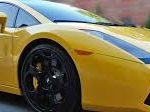 Providing commercial and residential powder coating services across the United States as well as locally to Greensboro, Winston Salem, Burlington and surrounding areas in North Carolina.
232 – A Industrial Way Drive
Kernersville , NC 27284
Phone: (336) 310-4725
Mid-Atlantic Fabrication & Finishing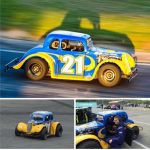 We make components for a wide variety of finished goods. If your design includes metal, we can make it happen.
205 Forest Drive
Knightdale, NC 27545
Phone: (919) 217-6170
Drake Coatings
Powder coating service in Union County, North Carolina
2627A Executive Point Drive
Monroe, NC 28110
Phone: (704) 289-7200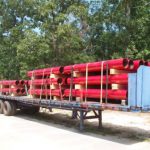 St. Clair Coatings
Serving the manufacturing industry of North & South Carolina & beyond. Experts in powder application, we have powder coated components for many industries including pipe manufacturers, medical equipment manufacturers, the marine industry, air conditioning component manufacturers plus…give us a call
920 Tower Industrial Dr.
Monrow, NC 28110
Phone: (704) 225-1700
H.M.Elliott Custom Precision Coatings
Our central focus isn't on our competitors – it's on our customers!  We also offer many different kinds of coatings for bearings, engine parts, machine parts, and other commercial applications. We offer  powder coating in a wide range of colors and finishes, as well as ceramic heat shield in both black and bright silver, especially popular on motorcycle pipes.
387 Pit Road
Mooresville, NC 28115
Phone: (704) 663-8226
Race City Powder Coating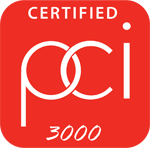 100% women owned!!
388 E Plaza Drive
Mooresville, NC 28115
Phone: (704) 799-0291
Carolina Custom Powder Coating

Our 3 powder coating lines accommodate small sized items up to EXTRA LARGE sizes: 12′ W x 12′ H x 30′ L. Choose from over 6000 colors and finishes.
6424 Wilkesboro Hwy
Union Grove, NC 28689
Phone: (704) 592-5454
TSPC, LLC
Top Shop Powdercoating specializes in powder coating anything that is metal including iron, steel, aluminum, pot metal, and most alloys! We really enjoy restoring rusted Items. We also offer Sandblasting services.
4904 Caswell Place W Suite C
Wilson, NC 27893
Phone: (252) 640-2757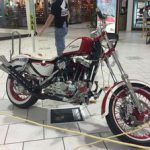 Carolina Powder Coating
We can handle automotive parts, motorcycle parts, lawn furniture, fencing, etc. If it is metal we can coat it! We can provide you with over 500+ color choices to choose from.
714 Carolina Avenue, Suite C
Yadkinville, NC 27055
Phone: (336) 677-1999
NC Powder Coating