WI Powder Coating
Wisconsin Custom Powder Coating

Superior Industrial Coating, Inc.
Committed to Quality and Service
superior industrial coatings
Superior Industrial Coating
2010 Indiana Street
Racine, WI 53405
Toll Free: 800-472-3774
Phone: (262) 634-5521
Fax: (262) 634-4203
Email: vince@siccorp.com
Website: www.siccorp.com 
Superior Solutions To All Your Coating Needs

You don't need to pay extra for your high quality coatings.
SIC founded in 1957, with our many years of experience in the finishing industry we can serve you with a high quality workmanship: Powder coatings, E-Coating, Wet Coatings, Electrostatic Coatings, Vibe and Blasting, as well as the value added services that will give you an edge in the market.
SIC serves the Electronic, Automotive, Agriculture and Plastic industries in all types of Plastics and Metals; it includes Magnesium, Zinc, Aluminum and Steel. 

W208 N16969 Center St.
Jackson, WI 53037
Phone: (262) 677-2291
Email: john@kettlemorainecoatings.com
Website: www.kettlemorainecoatings.com
Kettle Moraine Coatings Specializes in
CUSTOM COATING
Including
ELECTROSTATIC POWDER COATING,
FLUID BED POWDER COATING &
HOT DIP PLASTISOL

Over 30 years experience and quality workmanship
WI Powder Coaters
Sorted By City

    
Phoenix Coaters
Beaver Dam, WI powder coating
210 Corporate Drive
Beaver Dam, WI 53916
Phone: (920) 887-2518
Fax: (920) 887-3391

All-Color Powder Coating
Two conveyorized lines and two batch systems for any metal coating project; coating in virtually any color and texture.
298 N Burr Oak Ave
Oregon, WI 53575
Phone: (608) 835-9118
LeDioyt Enterprises, LTD
Berlin, WI powder coating
9007 St. Hwy 91
Berlin, WI 54923
Phone: (920) 361-3200
Fax: (920) 361-3200
ProMax Powder Coatings
Big Bend, WI powder coating
W224 S8515 Industrial Avenue
Big Bend, WI 53103
Phone: (262) 662-9651
Fax: (262) 662-9652
Professional Plating, Inc.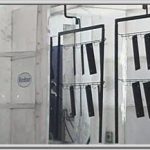 Where Winners Finish!
705 Northway Drive
Brillion, WI 54110
Phone: (920) 756-2153
Fax: (920) 756-3714
Kens Custom Coatings
Crandon, WI powder coating
10315 County Road B
Crandon, WI 54520
Phone: (715) 889-0816
Tomorrow River Powder Coating
Custer, WI powder coating
1543 County Road 1
Custer, WI 54423
Phone: (715) 592-3635
TR Classics LLC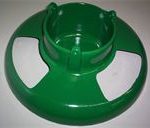 We buy and sell used auto parts, project vehicles, and also offer powder coating services
1543 County Road I
Custer, WI 54423
Phone: (715) 592-3635
T Bird Specialty Powder Coating
Eagle, WI powder coating
337 Kettle Moraine Drive
Eagle, WI 53119
Phone: (262) 594-3126
Envirotech Coating Systems, Inc.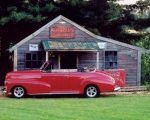 Fully capable of handling large industrial jobs, and original or cutting edge looks for your hot rod or motorcycle project.
3132 Louis Avenue
Eau Claire, WI 54703
Phone: (715) 832-1717
Fax: (715) 831-1919
ULTRACOAT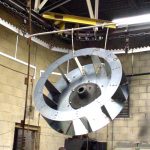 Why just powder coat when you can ULTRACOAT? We specialize in short and long runs of difficult and custom parts, and we've been exceeding expectations in quality, delivery, and customer service for over 25 years.
965 Koopman Lane
Elkhorn, WI 53121
Phone: (262) 723-7061
Toll free:   (800) 546-7061

Premier Powdercoating, Inc.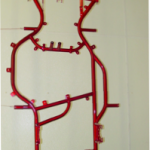 Our mission is to provide the highest quality powdercoating service to industry and the public with a high level of customer service at a fair and profitable price.
22787 South Main Street
Ettrick, WI 54627
Phone: (608) 525-5005
Robbins Manufacturing, Inc.
Fall River WI powder coating
200 Steel Road
Fall River, WI 53932
Phone: (920) 484-4141
Fax: (920) 484-4040
Contact: Greg Robbins, President
Armour Coatings
Germantown, WI powder coating
N113 W18950 Carnegie Drive
Germantown, WI 53022
Phone: (262) 502-1600
Fax: (262) 502-1616
R-Tek Coatings, LLC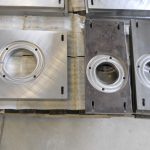 R-Tek Coatings has been delivering high-quality, custom spec powder coating solutions for over 20 years.
1206 Velp Avenue
Green bay, WI 54303
Phone: (920) 662-0720
Hartford Finishing, Inc.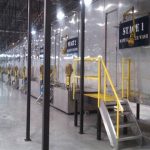 Your "One Stop" Powder Coating Job Shop. One of the largest industrial powder coaters in the midwest and the largest in Wisconsin…plus e-coating.
844 West State Street
Hartford, WI 53027
Phone: (262) 673-6557
Wisconsin Paint & Powder Coating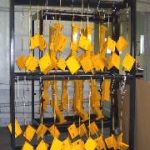 50,000-square-foot facility offers a five-stage iron phosphate wash system, continuous liquid paint or powder coating line, batch oven, media blast booth, spray booths, a production conveyor system and convenient loading docks.
825 W. Main Street
Hortonville, WI 54944
Phone: (920) 779-9790
Power Coatings, LLC.
Janesville, WI powder coating
4120 Capital Circle
Janesville, WI 53546
Phone: (608) 741-2000
Korr Powder Coating & Sand Blasting LLC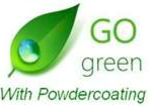 Powder coating and media blasting services to Industrial markets, small businesses, home hobbyists, racing and auto enthusiasts. We now have mobile blasting services.
700 County Rd. KK
Kaukauna, WI 54130
Phone: (920) 462-4053
Reliable Powder Coating, LLC
Kaukauna, WI powder coating
1010 Blackwell Street
Kaukauna, WI 54130
Phone: (920) 427-3215
The Blast Shop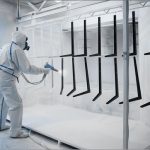 Powder coating and media blasting specialists.
5517 95th Avenue
Kenosha, WI 53144
Phone: (262) 654-0251
River City Powder Coating
La Crosse, WI powder coating
1100 Kane Street
La Crosse, WI 54603
Phone: (608)785-7363
Fax: (608)784-5505
Contact: Duane or Ann Tolley, Owners
The Jor-Mac Company
155 East Main Street
Lomira, WI 53048
Phone: (920) 269-8500
Fax: (920) 269-2217
Plastic Coating Corp.
3465 West Mill Road
Milwaukee, WI 53209
Phone: (414) 352-2628
Fax: 9414) 352-7514
Innovative Modern Coaters
2500 S 162nd Street
New Berlin, WI 53151
Phone: (262) 797-8140
Fax: (262) 797-8141
Eagle Blasting and Repair
We can come to you and blast at your location or blast at our indoor location in the winter. 
N5866 Woodland Hills Road
New Lisbon, WI 53950
Phone: (608) 547-7489
Statewide Custom Powder Coating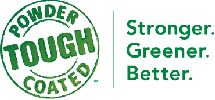 If it's metal we can coat it!
N5584 Cty. Road W
New London, WI 54961
Toll-Free: 800-839-6463
Phone: (920) 982-6556
Fax: (920) 982-9411
All-Color Powder Coating, Inc.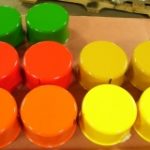 More than 150 years of combined powder coating experience specializing in powder coating for all types of metal substrates, including zinc and aluminum die castings. . We offer everything from pre-treatment and cleaning to masking. 
298 N. Burr Oak Avenue
Oregon, WI 53575
Phone: (608) 835-9118
Fax: (608) 835-7671
Custom Concepts
Reedsburg, WI powder coating
617 S Dewey
Reedsburg, WI 53959
Phone: (608) 768-6000
Fax: (608) 768-6000
Chem-Chrome Inc.
Value Added Plating Solutions for Industry
650 Alderson St.
Schofield, WI 54476
Phone: (715) 355-6992
Fax: (715) 359-1763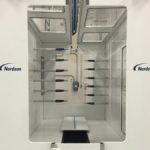 Watry Industries
A mid to large volume powder coating supplier. We also offer powder coating on permanent mold castings produced in-house. We are experts at the nuances of painting parts produced in all casting processes, as well as powder application on stampings, extrusions, weldments and assemblies.
3312 Lakeshore Drive
Sheboygan, WI 53081
Phone: (920) 457-4886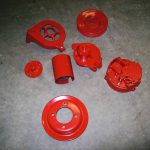 K.R. Kustoms Metal Fabrication & Powder Coating
Your one stop shop for all your powder coating needs. We offer in-house metal stripping as well as a wide variety of on hand colors to match your dream project.
1478 Lake Kegonsa Road
Stoughton, WI 53589
Phone: (608) 843-9274
Powder Finishers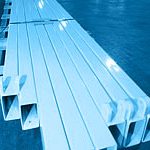 The only metal finishing company in the area delivering: 3′ x 6′ x 40′ part capacity, 800-lb. weight capacity, 24-72 hour turnaround.
1518 90th Street
Sturtevant, WI 73177
Phone: (262) 886-1212
Fax: (262) 886-3357
Dusty's Powder Coating
Superior WI powder coating.
1913 Hughitt Avenue
Superior, WI 54880
Phone: (218) 428-6229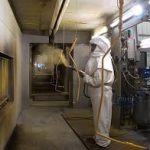 Formrite
Fifty thousand feet, two lines with 5-stage wash system, 7 powder booths,  and  3 total ovens.
408 Columbus Street
Two Rivers, WI 54241
Phone: (920) 482-6891
Ad-Tech Industries, Inc.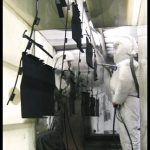 900′ Conveyor and 1300′ second conveyor.  5-stage and 7-stage in-line power washer, system reclaiming capability: Automatic equipment with ability to reclaim powder coatings.
110 S. Votech Drive
Watertown, WI 53094
Phone: (920) 262-0302
Fax: (920) 262-9830
Alliance Industries


Wisconsin powder coater and manufacturer of quality foundry sand cores with three locations & seven production lines.
313 Appleton Street
Menasha, WI 54952
Phone: (920) 727-0185
Custom Fab & Finishing
Waupaca, WI powder coating.
1977 State Road 22/54
Waupaca, WI 54981
Phone: (715) 256-9292
Fax: (715) 256-9752
Linetec
725 S 75th Avenue
Wausau, WI 54401
Phone: (715) 843-4100
Fax: 800-236-2589
WI Powder Coating