Missouri Powder Coating
MO Custom Powder Coaters
immachine@imfab.com        *        www.imfab.com
Toll Free: 1-877-684-6841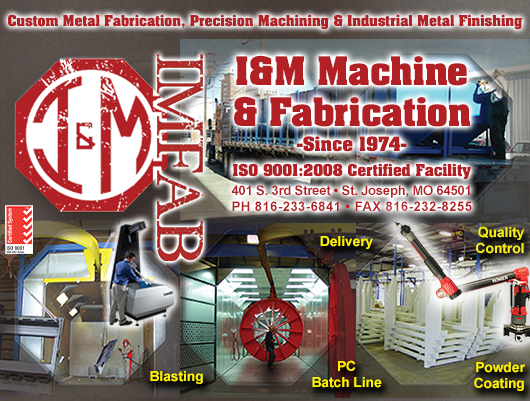 SINCO, a full service powder coating and industrial paint shop,
has been in business since 1996 and employs more than 30 people in our 40,000 sq. ft. facility. 
We have two full production powder coating lines, a full service liquid paint shop and batch shop that offers large part powder coating, sand/shot and all types of media blasting.
MO powder coaters


Sorted By City
87 Pit Stop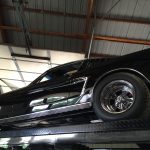 We restore, rejuvenate, and refresh: powder coating, ceramic coating, media blasting, auto restoration
23026 NE 140th St
Excelsior Springs, MO 64024
Phone: (816) 383-0301
WSE Powder Coating
HC 1 Box 193
Fairdealing, MO 63939
Phone: (573-857-2085
Fax: (573-857-2087
Show Me Powder Coating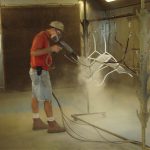 Whether you are interested in industrial applicatons or restoration of metal items, we have a finish and color to suit you. Our state of the art oven allows us to coat items up to 20 feet in length by 8 feet wide and 8 feet tall. 
2505 Westminster Avenue
Fulton, MO 65252
Phone: (573) 592-1991
Fax: (573) 592-1991
RMF Powder Coating Svc.
4417 E 119th St
Grandview, MO 64030-1119
Phone: (816) 765-4101
Denco Powder Coating Systems
1421 Herculaneum Ind. Drive
Herculaneum, MO 63048
Phone: (636) 933-0899
BTU Powder Coating llc
4125 Carolyn Drive
High Ridge, MO 63049
Phone: (636) 232-8825
Xtreme Body & Paing – Powder Coating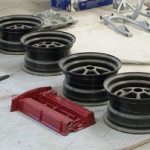 MO powder coating: Member of the Powder Coating Institute and  fully certified to provide powder coating solutions. We also offer hundreds of unique coloring options and textures to coat your vehicle.
1007 Lomo Drive
Jefferson City, MO 65109
Phone: (573) 893-8722
Fax: (573) 893-2241
A1 Painting, Powder Coating & Sand Blasting
7605A E 12th Street
Kansas City, MO 64126
Phone: (816) 241-1200
Colorific Production Painting and Powder Coating
7605 East 12th Street, Suite B
Kansas City, MO 64126
Phone: (816) 241-8200
Fax: (816) 231-2652
LPF High Performance Coatings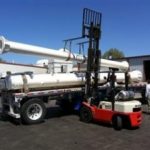 Applicator of specialty coatings for industrial and manufacturing (OEM's) operations. Our number one goal is to become a seamless extension of our customer's operations that offers them all of the services and benefits of an in house coatings operation; but without the overhead and management risks.
5000 East 59th Street
Kansas City, MO 64130
Phone: (816) 444-1255
Fax: (816) 363-5009
Spectrum Industrial Coatings
3994 A Old Hwy 100
Labadie, MO 63055
Phone: (636) 239-1230
Fax: (636) 239-1046
Painted with Powder
Lee's Summit, MO 64081
Phone: (816) 447-6090
Missouri Powder Coat LLC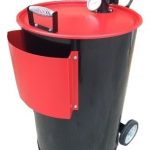 Powder coating and abrasive blasting . Residential, industrial, and production powder coating.
22398 Audrain Road 9824
Mexico, MO 65265
Phone: (573) 581-8200
Haines Finishing, Inc.
103 East Industrial Drive
New Haven, MO 63068
Phone: (573) 237-3078
Fax: (573) 237-3079
IHD Powdercoat Services
1201 Burlington
North Kansas City, MO 64116
Phone: (816) 221-9700
Fax: (816) 221-9701
Prodigal Son Coating
MO powder coating
212 NW 4th Street
Oak Grove, MO 64075
Phone: (816) 520-4260
Cole Scego Design
1010 N. Ash
Owensville, MO 65066
Phone: (636-221-2524
Fax: (573) 437-6506
Springfield Powder Coating LLC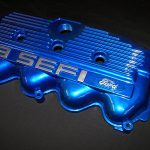 Full service MO powder coating shop working entirely in-house for complete quality control of your project, no matter how large or small the job.
6001 N. 23rd Street
Ozark, MO 65721
Phone: (417) 425-5290
Powder Coating Plus
We have two curing ovens: one is 20'X 26′ (ONE OF THE LARGEST IN THE REGION)
1158 State Hwy. H
Sikeston, MO 63801
Phone: (573) 471-0722
Fax: (573) 785-0311
HP-Powder Coating
3636 Thyme Drive
St. Charles, MO 63303
Phone: (636) 936-8051
Noble's Sandblasting & Powder Coating
20659 State Route K
St. Joseph, MO 64505
Phone: (816) 671-0888
Fax: (816) 671-1135
The Gateway Co.
6425 Graham Rd.
St. Louis, MO 63134
Phone: (314) 524-7440
Fax: (314) 522-1305
Triad Manufacturing
4321 Semple Avenue
St. Louis, MO 63120
Phone: (314) 381-5280
Fax: (314) 381-7786
True American Powder Coating
MO powder coating
300 East Davis
St. Louis, MO 63111
Phone: (314) 267-5677
Fax: (314) 932-7111
Select Powder Coating
55 Mel Goers Drive
Union MO 63084
Phone: (636) 582-8105
MO Powder Coating