IN Powder Coating
Indiana Custom Powder Coating


Superior Industrial Coating, Inc.
Committed to Quality and Service
Superior Solutions To All Your Coating Needs
You don't need to pay extra for your high quality coatings.
SIC founded in 1957, with our many years of experience in the finishing industry we can serve you with a high quality workmanship: Powder coatings, E-Coating, Wet Coatings, Electrostatic Coatings, Vibe and Blasting, as well as the value added services that will give you an edge in the market.
SIC serves the Electronic, Automotive, Agriculture and Plastic industries in all types of Plastics and Metals; it includes Magnesium, Zinc, Aluminum and Steel.
IN powder coaters
sorted by city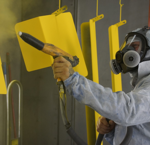 Industries, Inc.
Custom powder coating in Indiana
1619 West 5th Street
Anderson, IN 46016-1021
Phone: (317) 643-3430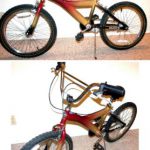 Awbreys Powder Coating
Family based custom powder coating business who takes pride in a job well done and customer satisfaction.
1538 Leesville Road
Bedford, IN 47421
Phone: (812) 797-7460
Beacon Industries, Inc.
Edinburgh, IN custom powder coating
912 South Walnut Street
Edinburgh, IN 46124
Phone: (812) 526-0100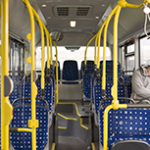 Smartt Innovations, Inc.
We specialize in powder coating, metal fabrication coating and custom powder coating for rims.
54160 Adams Street
Elkhart, IN 46514
Phone: (574) 266-5432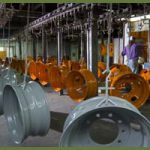 Craddock Finishing Corp.
ISO 9001 certified, two powder coating lines. Dedicated to zero defects.
1400 W Illinois St
Evansville, IN 47702-0269
Phone: (812) 425-2691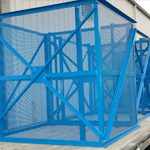 Industrial Services Co.
We offer an advanced method of applying a decorative and protective powder coating finish to many types of materials and products for both Industrial applications & custom individual applications.
1701 N. Kentucky Ave.
Evansville, IN 47711
Phone: (812) 423-3511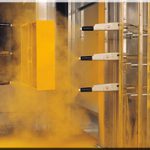 Creative Coatings
We easily service Indiana, Michigan, Ohio and Illinois with our expert staff, 106,000 sq. ft. facility and state-of-the-art equipment . We can powder coat parts as larges as 24′ L. ISO 9001:2008 certified 
7505 Freedom Way
Fort Wayne, IN 46818
Phone: (260) 489-3580
H/T Painting & Powder Coating
Francisco IN painting and powder coating with  25+ years of experience
6005 East State Rd 64
Francisco, IN 47649
Phone: (812) 782-9219
Shelton Powder Coating, LLC
We specialize in providing powder coating for anything metal. We have the capacity to handle large and heavy items such as car frames and we welcome unique custom work.
51345 Bittersweet Road
Granger, IN 46530
Phone: (574) 323-8369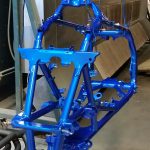 Creative Finishing
Family owned and operated powder coating company. We built our reputation by providing our customers with high quality powder coatings and outstanding customer service.
6417 South CR220 SW
Greensburg, IN 47240
Phone: (812) 591-8111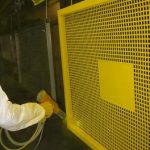 Arrow Powder Coating
Central Indiana's Premier Powder Coating Job Shop.  Large Conveyor Part Capability: 36″W x 66″H x 360″L, 1000 lbs. (3′ x 5.5′ x 30′)
⇒ Large Batch Part Capability: 96″W x 96″H x 240″L, 6000 lbs. (8′ x 8′ x 20′) plus media blasting.
1030 E New York Street
Indianapolis, IN 46202
Phone: (317) 822-8320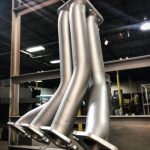 Commercial Finishing Corp.
Powder Coating professionals serving Indianapolis Indiana and the greater Indiana area for over 45+ years.
7199 English Ave,
Indianapolis, IN 46219
Phone: (317) 267-0377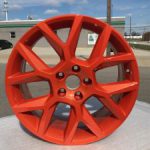 Indy Powder Coating, Inc.
Powder Coating, Ceramic coating, Fire arms coatings sandblasting, chemical stripping.  From one part to thousands, we have the capability to handle a wide variety of jobs. We can handle parts up to 22ft in length and 8ft in height up to 2500lbs.
4300 W 10th Street
Indianapolis, IN 46222
Phone: (317) 244-2231
KECO Engineered Coatings, Inc.
All coatings, all applications, all industries – one company.
1030 S. Kealing Avenue
Indianapolis, IN 46203
Toll free: 800-336-5326
Pro-Kote Indy
Indianapolis powder coating
8813 Robbins Road
Indianapolis, IN 46268
Phone: (317) 872-0001
Van Westrum Corporation
Protective and decorative coatings since 1946. 
1750 E. 37th Street
Indianapolis, IN 46218-1094
Phone: (317) 926-3200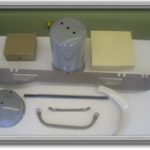 TGR Inc.
Powder coating specialists since 1982. ISO 9001:2008 certified
1257 E. Morgan
Kokomo, IN 46901
Phone: (765) 452-8225
Fax: (765) 457-0173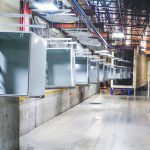 Winona Powder Coating, Inc.
The largest high volume powder coater in Northern Indiana and Southern Michigan. We are a leading supplier of powder coating services to large industrial companies throughout the Midwest.
P.O. Box 527
Mentone, IN 46539
Phone: (574) 353-7346
Impreglon, Inc.
Corporate focus is on the development and application of environmentally friendly surface treatment solutions including sandblasting and powder coating.
205 Woodcreek Drive
Michigan City, IN 46360
Phone: (630) 881-3927
Contact: Mark Kempe
Powder Pro Coating Services, Inc.
Indiana custom powder coating services.
2500 Hancel Parkway
Mooresville, IN 46158
Phone: (317) 831-5911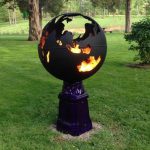 Max Powder Coating
The reputation and the ability to give you the best powder coating results every time, small and large jobs always completed in an expedited manner. You always get Max's Best Powder Coat Warranty.
1250 South Main St.
Scottsburg, IN 47223
Phone: (812) 752-4200
IB Coating
Terre Haute IN powder coating services
2324 N 27th Street
Terre Haute, IN 47804
Phone: (812) 240-5497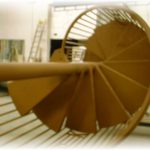 W. Kendall & Sons Inc.
Abrasive blasting and specialty coatings, Indiana
PO. Box #9
Wanatah, IN 46390
Phone: (219) 733-2412
Fax: (219) 733-2032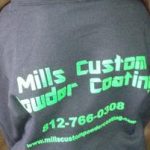 Mills Custom Powder Coating
MCPC performs high end custom powder coating for customers nation wide.
4786 S CR 150 E
Winslow, IN 47598
Phone: (812) 766-0308
Indiana Custom Powder Coating