GA Powder Coating
Georgia Custom Powder Coating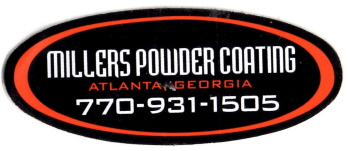 Millers Powder Coating
4251B Wayside Court
Lilburn, GA 30047
Phone: (770) 931-1505
E-mail: bjmiller@mindspring.com
Website:  www.millerpowdercoating.com
Over 25 years powder coating experience!

No job is too big, No job is too small.
We powder coat items as large as a car
to items as small as nuts and bolts.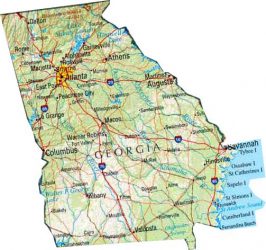 GA Powder Coaters
Sorted By City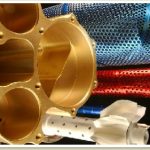 Environmental Coatings, Inc.
Excellance in powder coating for more than 20 years!
1060 Nine North Drive
Alpharetta, GA 30201-3383
Phone: (770) 664-1919
Lithia Powder Coating, Inc.

Family-owned and operated. We began our business in 1967. Other companies may offer similar services, but our services are the best, and come with a personal touch.  
5345 Bucknell Dr. SW
Atlanta, GA 30336
Phone: (404) 494-3008
Southern Aluminum Finishing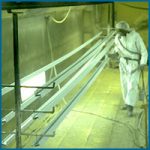 We use cost-effective Fluorocarbon powder coatings. Contact us to learn more.
1581 Huber St NW
Atlanta, GA 30318-3725
Phone: (404) 355-1560
Toll Free: (800) 241-7429
Fax: (404) 350-0581
Atlantic Engineered Products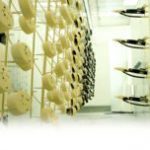 For over 40 years, AEP has provided high-quality metal stamping and powder coating services to our customers in the Southeast.
330 Sterling Industrial Park
Brunswick, GA 31523
Phone: (912) 265-7384
APEX Performance Coatings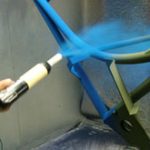 Family owned and operated, we provide top quality powder and ceramic coating at affordable rates. Your satisfaction is guaranteed, we're not happy until you're happy.
5685 Rolling Acres Lane
Cumming, GA 30028
Phone: (678) 472-6410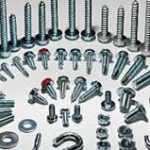 Arc Powder Coating
Specializing in powder coating fasteners and hardware. We offer powder coating services for screws, bolts, nuts, rivets, brackets, braces, washers, clips, small parts, springs and more. Family owned and operated; free estimates.
745 Atlanta Road, suite 203
Cumming, GA 30040
Phone: (678) 782-8787
Professional Cryogenics Metallurgy & Coatings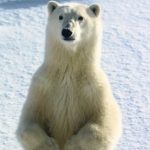 Powder coating, ceramic coating, commercial coating, industrial coating
5166 Performance Drive
Cumming, GA 30040
Phone: (770) 888-8818
Fax: (770) 888-8081
Creative Candy Powder Coating
Georgia powder coating
231 Clifton Drive
Dawsonville, GA 30534
Phone: (678) 462-7223
Georgia Powder Coating, Inc.


Since 1999, Georgia Powder Coating has provided commercial and architectural high specification powder coating services for government agencies, architectural companies, and industrial operations near Gainesville, Georgia and beyond.
100 Zander Drive
Gainesville, GA 30504
Phone: (770) 718-1382
POWDERCOAT AMERICA
Your Finishing Advantage.  Our custom batching operation can handle parts up to 8'W x 8'H x 22'L.
205 Silo Lane
Lavonia, GA 30553
Phone: (706) 356-8190
Fax: (706) 356-8329
Lithia Powder Coating
Family-owned and operated powder coating services in Lithia Springs, GA.
2241 Sweetwater Industrial Blvd
Lithia Springs, GA 30122
Phone: (404) 494-3008
ATL Custom Powder Coating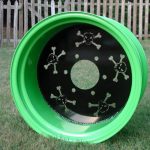 We specialize in creating customized auto & bike parts, guns and everything in between. Our quality finishes are sure to not only last, but leave an impression that will as well.
1225 Hayes Industrial Drive
Marietta, GA 30062
Phone: (770) 652-7576
Ray-Paul Coating Inc.
Marietta, GA, powder coating services
PO Box 965042
Marietta, GA 30066
Phone: (770) 926-3185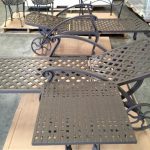 Southern Powder Coating, Inc.
Quality Powder Coating At A Reasonable Price since 1989.
2401 GA Hwy 133 South
Moultrie, GA 31788
Phone: (229) 985-2264
SG Powdercoat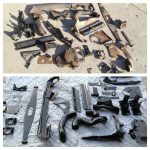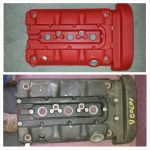 We want to powder coat your items or projects with the best quality and longest lasting finish that only powder coating can provide.
5578-A Export Blvd.
Savannah, GA 31408
Phone: (912) 963-0028
Augusta Coating and Mfg.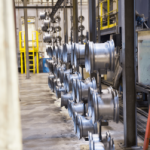 Utilizing the latest Gema and Nordson powder coating technology, we operate a highly efficient roll-on/roll-off powder coating system housed in an environmentally-controlled room.
1048 Superior Way
Thomson, GA 30824
Phone: (706) 597-0314
Fax: (706) 597-1626
Professional Powder Coatin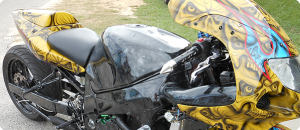 A woman owned powder coating business.
115 Business Circle
Thomasville, GA 3179
Phone: (229) 228-5744
Powder Coat Customs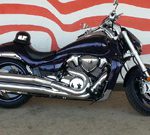 Powder coating at its best!  
4758 Hammermill Road, Suite 308
Tucker, GA 30084
Phone: (770) 337-4471
Sunset Powder Coating LLC.
Georgia Powder Coating Experts
415 Grayson Drive
Winder, GA 30680
Phone: (678) 425-1515
Motion Metalworks, LLC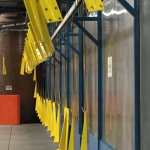 A contract manufacturer of metal fabrications and powder coater operating out of a 125,000 sq ft facility in Wrens, GA. Our plant features the latest technology.
604 S Main Street
Wrens, GA 30833
Phone: (706) 790-5009
Fax: (706) 790-0945
Georgia Powder Coating