AL Powder Coating
AL custom powder coaters
sorted by city name
SMC South
A Division of Sommer Metalcraft Corp.
1955 McMillan St.
Auburn, AL 36830
Phone: (334) 887-6200
Fax: (334) 821-9761
Vulcan Electro-Coating, Inc.
2400 Woodward Rd.
Bessemer, AL 35021
Phone: (205) 428-0556
Fax: (205) 424-2267
Alabama Powder Coating | PowderTec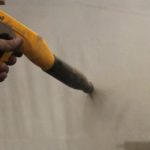 State-of-the-art powder coating facilities and equipment.
2700 Alabama Highway 69 South
Cullman, AL 35057
Phone: (256) 287-3031
Precision Coatings
21G Schwaiger Road
Cullman, AL 35055
Phone: (256) 737-7556
Fax: (256) 737-7556
Matthews Industries, Inc.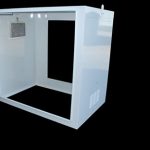 We provide continuous-surface pretreatment of galvanized, aluminum and mild steel. We are also equipped with a conveyor line for powder coating and bake operation for galvanized, steel, aluminum and other surfaces.
23 2nd Street SW
Decatur, AL 35601
Phone: (256) 353-0271
Peak Powder Finishing, LLC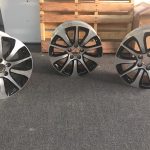 Offering a full range of quality powder coating services for commercial, residential, and automotive applications.
3316 Sexton Rd SE
Decatur, AL 35603
Phone: (256) -686-4888
Top-Gun Enterprises, Inc.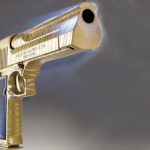 Specializing in utility gun finishes and custom powder coating and ceramic coating of custom and performance automobiles and motorcycle.
26064 Rifleman Road
Elberta, AL 36530
Phone: (251) 978-4834
Windsor Coatings
10231 Hwy. 31 South
Hanceville, AL 35077
Phone: (256) 737-9272
Coyote Coating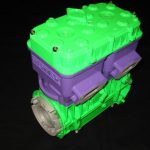 Custom powder coated car and truck frames, motorcycle and atv frames, boating and marine apllications, lawn/patio furniture, and ornamental iron fences and gates.
3420 Davey Allison Blvd.
Huey Town, AL 35023
Phone: (205) 497-6050
Gabriel Scientific & Machine
10841 Wisteria Street
Irvington, AL 36544
Phone: (251_ 454-1462
Carter Chambers LLC
4600-C Cypress Business Park
Mobile, AL 36619
Phone: (251) 661-2326
Powdercoating Solutions
Pike Road, AL 36013
Phone: (334) 300-1609
Patterson's Powder Coatings
844 Steele Station Rd
Rainbow City, AL 35906-3361
Phone: (256) 442-2549
Rainbow Powder Coatings, Inc.

Established in 1988, serving the architectural, manufacturing, residential and hobbiest needs of those who want a quality finish and require more than a hang and paint approach. Your project deserves our attention to detail.
1215 West Grand Ave.
Rainbow City, AL 35906
Phone: (256) 442-8543
Unique Powder Coating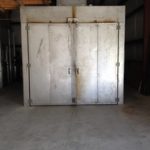 We can accomodate large production runs or only one piece. We also have machines in house to make custom wire racks to accomodate customers with large quantities of the same item. We have a  25'L x 8'W x 8'H oven. Serving Mobile AL.
21303 County Road 68
Robertsdale, AL 36567
Phone: (251) 960-1990
Pro Powder LLC
23 westwood pvt dr
Somerville, AL 35670
Phone: (256) 778 7537
Precision Finishing
485 County Road 2292
Troy, AL 36079
Phone: (334) 807-0134
A-1 Powder Coating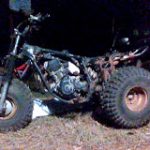 Sandblasting and powder coating Tuscumbia AL.
2007 Missouri Street
Tuscumbia, AL 35674
Phone: (256) 383-0005
AL Custom Powder Coating